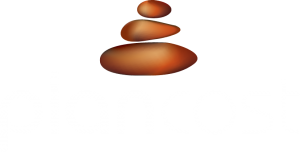 Making a difference every step of the way
Cost
Planning
Accurate project costing to give you confidence to move forward
Value
Management
Creative solutions to help manage your budget and realise your design vision
Construction Cost Management
Trusted management of costs throughout construction to help achieve your budgets and program
Cost
Planning
Accurate project costing to give you confidence to move forward
Value
Management
Creative solutions to help manage your budget and realise your design vision
Construction Cost Management
Trusted management of costs throughout construction to help achieve your budgets and program
Quantity Surveying to progress your project with confidence
In the construction industry it is the quality of the team you bring together which creates project success. This is true regardless of the project size. Effective cost management produces solutions not just a spreadsheet. This is crucial to moving your project forward on time, on budget and with your design vision in place.
At Plancost, we focus on making a positive difference to your project, throughout every stage, to help achieve its vision and purpose. We bring to your team insightful minds, exacting numbers and generous service.
Image: Wunggurrwil Dhurrung | Winner Victorian Architecture Awards 2020 | Gresley Abas Architects | Gregory Burgess Architects | Wyndham City
"Our final project cost landed within 1% of Plancost's estimate, proving that we had excellent cost assessment support to enable critical decisions affecting budget and scope to be executed with precision."
3 reasons why a Quantity Surveyor should be more than an abacus
Trusted numbers AND valued insights
The cost planning process comprises the production of a cost planning reports, and the use of these reports to manage your project to a successful completion.  The reliability of the cost plan report depends on team expertise and process quality. The true value of the cost planning process comes through the application of skilful insight to these tools, by your quantity surveying partner.
Adding value - no matter the project size
The cost of a project is the sum of its component parts. A truism which applies to projects both big and small. It helps explain the cost of a project and help identify opportunities to achieve budget while maintaining the integrity of the design.
Team quality makes the difference
A great team is more than assembling the right skill sets, it is their focus on a common goal, i.e. your goal. They need to ask how they can best contribute to project success  and make a positive difference, from the first phone call until the final certificate is issued.
PlanCost Australia's home is in the shire of Nillumbik. We acknowledge the Wurundjeri Woi Wurrung as the Traditional Owners of the lands and waters of this country.